Tools, techniques and culture for good knowledge management in the IT Organization

Contact us regarding company courses >>
Pratical infomation
Duration: 1 day
Time: 9.00 – 16.00
Course price: Contact us for price >>
Exam price: 995,- excl. VAT
The price includes catering and course material.
Purpose
This course will teach you specific knowledge management methods and techniques.
The techniques are usable for building the foundation of knowledge management in an organization/department as well as for managing personal knowledge.
The purpose is to ensure that users are assisted in the queries (incidents and service requests) in an effective and efficient manner so that solutions and guides are presented faster and more correctly, preventing the infamous syndrome of "ticket-tennis".
The methods can be used with your existing service management tools, and do not require obtaining specific software.
After finishing the course you will be able to build knowledge articles based on templates for incidents and service requests, and you will also have gained the knowledge required to structure, search and improve articles without any taking any notable extra time from your daily work.
Participants
This course is targeted IT employees working with knowledge as a crucial element for their effectiveness and efficiency. You could be working in IT Support/Service Desk/Help Desk – or you could have another role in which you need to document and use solutions, how-to's and workarounds.
Agenda
09.00  Knowledge Management fundamentals
10.00  Knowledge articles
Article types and structure
Searching and tagging
Choice of language/wording
12.00  Lunch
13.00  Build your own articles in your own system
Fields and contents
Metadata and maintenance
15.00  The future of knowledge management
Chatbot, Robotic Process Automation etc.
15.15 Exam and certification (option)
16.00  Thank you
Trainer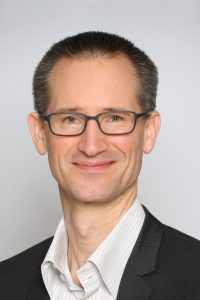 Johnny Jensen, Peopleteam
With more than 20 years of practical experience in IT Service Management and even more within training and teaching, you will have a trainer who is both professionally adept and able to turn theory into practice. Johnny is a ITIL 4 Managing Professional, ITIL V3 Expert, ITIL V2 Manager with a distinction and has a range of other competencies within ITIL processes/practices, especially within IT Service desk. Johnny has the ability to make complicated stuff practical and engaging.
Form
Course and exam (if purchased) is conducted in English with English material and English certification
Certificate
This course prepares you for the Peopleteam Knowledge Management exam. After passing the exam you will receive a certificate. The exam is an open book, 30 minutes, 20 questions multiple choice exam with a pass mark of 65% (13 correct of 20 questions).